Welcome to gcWorld Modifications.
Mods for OMSI
Here you can find addons and mods for OMSI - the bus simulator from Aerosoft. The list of available addons includes a new currency (Euro), a diverse set of sceneryobjects (e.g. for construction zones), as well as plugins.
You can find a list of all available downloads at
Downloads
. The Blog provides information about existing and future addons.
In case of questions or problems you can get in touch with me -
Contact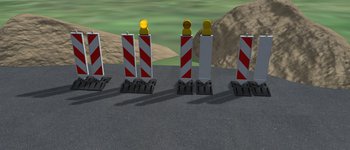 gcW Streetobjects LOTUS 1.4
This set contains a collection of objects for creating construction zones.
---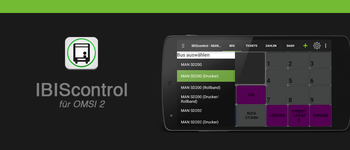 IBIScontrol 1.2.4+200
IBIScontrol for Android makes it possible to control IBIS, cash desk and ticket printer in OMSI 2 (by Aerosoft) on your smartphone or tablet.
---
More Downloads »
---
I broke it
As some of you have probably noticed by now is that the IBIScontrol updater no longer works. The reason behind this is that I recently moved the installation files from the old server to a new location without realising that the installer does a check of the installation files which now fails with the new location. Sadly, I do not have the source files of the installer any more and thus am unable to quickly fix this issue.
Read more »
---